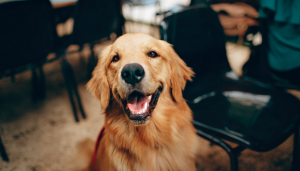 Helpful Apps for First-Time Dog Owners
You're ready to bring home your first dog? Congratulations! You are embarking on an incredible journey that will take your life to a new level; welcome to the world of wet kisses and wagging tails!
Check Out the Apps!
You're probably aware of the need to gather supplies such as food, toys, a bed, a collar, etc. before the pup comes; but did you know that there are some amazing apps that can help you start your new relationship on the right foot? Note that many of the newer apps require an up-to-date phone. If yours is older, it may not run them well, if at all. Make sure you have the power, speed and memory needed to keep up!
If you need to upgrade, now is the time to shop around for a new device. The new iPhone 12 is a great choice for anyone looking for a high-quality device; it features a speedy processor, a triple-camera system, a large screen display, lots of memory, and a long-lasting battery. If Apple isn't your cup of tea, there are plenty of Android versions. Take the Samsung Galaxy S10 Plus. Tom's Guide notes it has outstanding battery life, an excellent camera, and top-notch speed. Whatever you choose, a more dynamic phone can help you access these apps to ensure you and your dog are set up for success!
PupTox
There are a lot of dangers out there for curious canines; keep yours safe by getting the PupTox app! It lists hundreds of common food items, plants, and products that are toxic to your pet, as well as symptoms of poisoning. It even has a shortcut option so that you can call your veterinarian if your dog gets into trouble. 
Scritch
This app is a great choice for anyone who likes to include Fido in their social life, and it provides a map that lets you know where dog-friendly locations are when you're out and about. It also features a special pet camera option so you can share cute pictures with your Scritch community (there are even photo contests on Scritch!). Moby points out many other useful tools can be found on this app as well that help you find pet sitters, dog walkers, groomers, and more!
Tractive Dog Walk
Are you a dog owner that loves to hit the trails? This handy app enables you and your pup to keep track of your walking/jogging routine, including GPS location tracking. Record your pet's favorite places to go potty, areas to avoid, and the best memories along the way as you go on adventures together! Don't forget that you can get an app for you as well; if you're not used to exercising, downloading an app like LadyBoss Pocket Personal Trainer to help you develop an exercise program, access workout videos, and develop a healthy eating plan.
Pet First Aid by American Red Cross
Perhaps one of the most important apps you could ever have, FEMA notes the Pet First Aid app gives you the information you need to handle emergencies that you and your dog may encounter. It also provides preventive instructions, nearby medical emergency facility locations, and lots of learning tools to help you master potential situations with your pet. Get accustomed to this app before you bring your pup home, and you're automatically giving yourself (and your dog) an advantage!
Puppr
Ready to start teaching your dog some manners? This educational app will help Fido pass doggy school with flying colors! Over 60 lessons are packed into the app, all taught by celebrity Sara Carson and the Super Collies! You can keep a log of your dog's progress as he learns basic obedience, as well as fancy tricks to impress your friends and family…and if you have any questions, you can even live chat with Sara!
Congrats, New Parent!
Looks like you're ready to bring home that wiggly four-legged furball! Grab your phone, load up some apps, and ensure you have your dog's essential equipment. Don't forget to enjoy every moment, and capture your memories so you can remember them for years to come. 
If you're looking for more apps designed specifically for dog owners, check out this post on the Maine Animal Coalition website.
Helpful Apps for First-Time Dog Owners by Linda Robinson